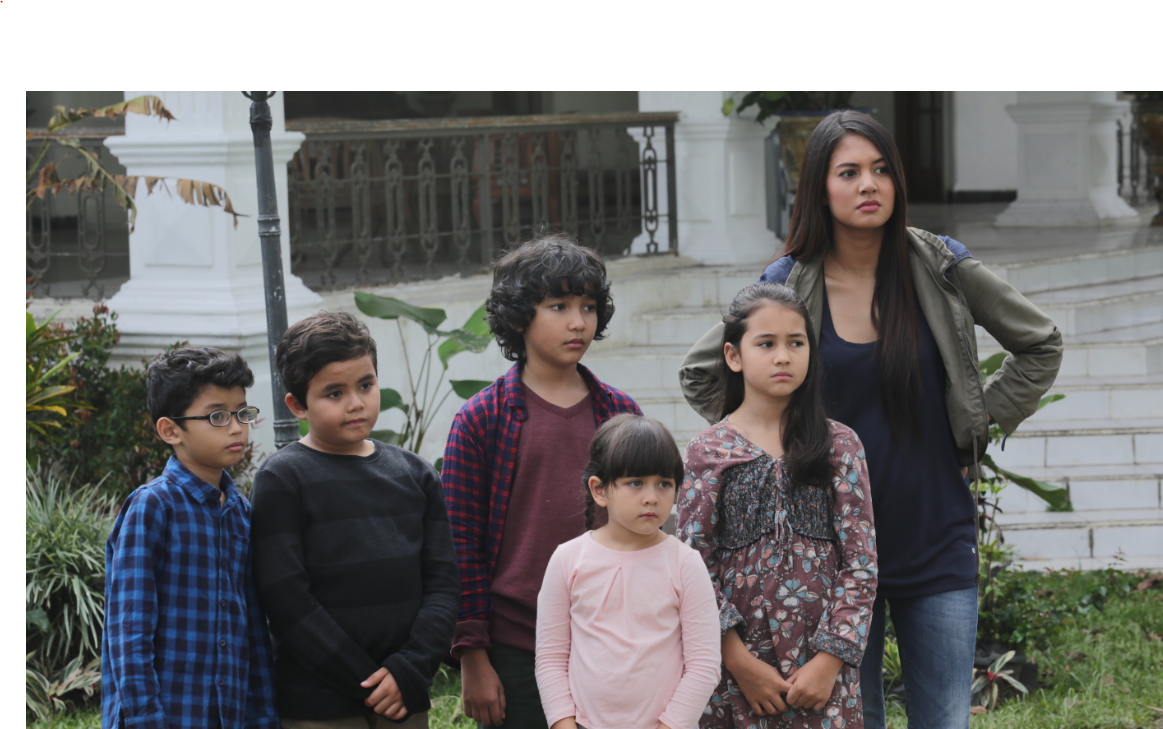 Indonesian horror film KUNTILANAK follows five orphans who plan to go on an adventure inside a nearby haunted house driven by their wish to win a reality show contest. Once they visit the house to prove that the story of an evil entity is real, they soon find themselves hunted by some ancient ghost living inside a mirror.
The plot of the film is very simple and based on a supernatural entity Kuntilanak, a terrifying female ghost that preys on young children, who long for a mother's love. While the children in the film have only read about the ghost, when they encounter the reality and two of their loved ones are snatched by the ghost into the mirror world, they must find a way to get them back.
I am not too much into Indonesian movies (although I've read about few good horror movies), so not sure about the legend behind story. However, I must say that the makers could have avoided the unnecessary jump scares and could have focused more on the backstory and atmosphere. The kids have definitely saved the film KUNTILANAK with good acting.
It was difficult to follow the activities on screen with subtitles, so I might have missed the feel of the culture and story to some extent. Nevertheless, the use of the mirror and kids in a horror movie are clichés in the genre, so the subject matter ought to be appealing to make the film engaging and interesting.
Watch the Movie Trailer – KUNTILANAK
IF YOU KNOW MORE ABOUT THE FILM, PLEASE SHARE MORE DETAILS; WE CAN UPDATE THE POST BASED ON THE FEEDBACK WE RECEIVE.
Starring: Sandrinna M Skornicki, Aurélie Moeremans, Fero Walandouw, Andryan Bima, Ciara Nadine Brosnan, Ali Fikry, Adlu Fahrezy, Nena Rosier, Naufal Ho, Aqi Singgih
Genres: International Films, Horror Films, Supernatural Horror Films
Director: Rizal Mantovani
Release Year: 2018
Language:
You may watch KUNTILANAK on Netflix.