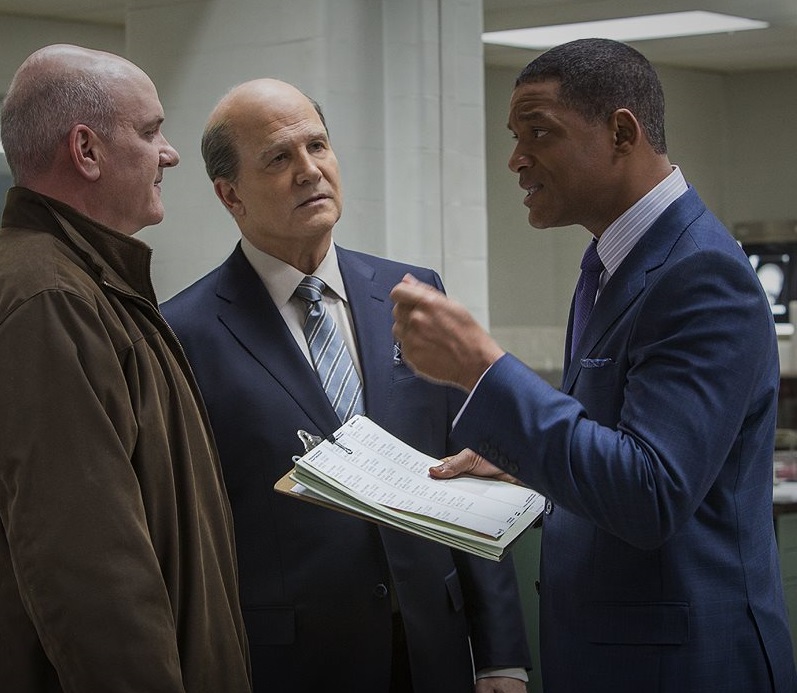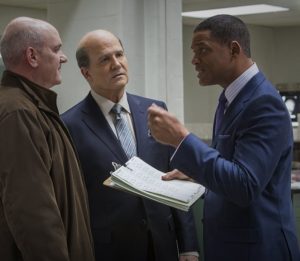 Concussion by definition is an injury to the brain caused by violent blow; usually resulting in loss of consciousness.
In the 2015 film 'Concussion' Will Smith stars as Dr. Bennet Omalu, a forensic neuropathologist who finds himself in direct conflict with the National Football League (NFL) when his research points that professional football career can be a cause of lasting brain damage.

This is indeed a dramatic thriller with an exceptional performance by Smith. The story of the film is actually based on the real-life events of immigrant American Dr. Bennet Omalu – the man who discovered the deadly disease Chronic Traumatic Encephalopathy (CTE) after performing an autopsy on "Iron" Mike Webster, former player of the Pittsburgh Steelers. Webster's body was absolutely fine but what cased his death was the biggest question.

Will Smith plays the Nigerian Dr. Omalu and the film generally covers his findings, particularly his study on Webster's brain and the cases of suicides of few other players. He reached to a conclusion that it was actually concussions that had devastating long-term effects of head trauma on those players.

As shown in the film, CTE was discovered as a football related brain trauma that players receive when they come in constant blow with opponent players on field. Considering the status of NFL that has been one of the most powerful sporting institutions, Omalu's discovery was obviously in direct tussle with the football business. This was in fact one of biggest cover ups in American sporting history. NFL officials went to press and accused Omalu of fraudulent practice.
Watch the 'Concussion' Movie Trailer


Will Smith delivered an outstanding performance as a determined doctor who certainly cared for the truth and tried his best to reach out to the people and institution responsible. Even though his character did not love football compared to average Americans, he acknowledged the magic of football that had caught the imagination of millions.
In the modern times, when it's still a question being Americans and non-Americans, the story of an immigrant standing tall for the truth is indeed inspiring. Omalu's emotional quest, his struggle and his imagination of being an American is truly a revelation. The truth that American football players are in danger because of the psychological madness they might get once they stop playing should be the subject of research and discussion for long.
The film is certainly not anti-football rather it is all about medical science, it's about the family who lost their loved ones, or the players who gave their prime to football but in the end find on the down side. 'Concussion' is all about accepting the truth, making everyone realize that there is some kind of danger associated, and the need to make football safer in whatever way possible.
'Concussion' also stars Alec Baldwin, Luke Wilson, Gugu Mbatha-Raw, Arliss Howard, David Morse and Albert Brooks.
You may now watch it on Amazon Prime or Buy the Blu-ray DVD: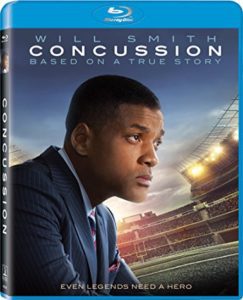 Cast: Will Smith, Gugu Mbatha-Raw, Alec Baldwin, Luke Wilson, Stephen Moyer, Albert Brooks
Written & Directed by Peter Landesman
Based on Game Brain by Jeanne Marie Laskas