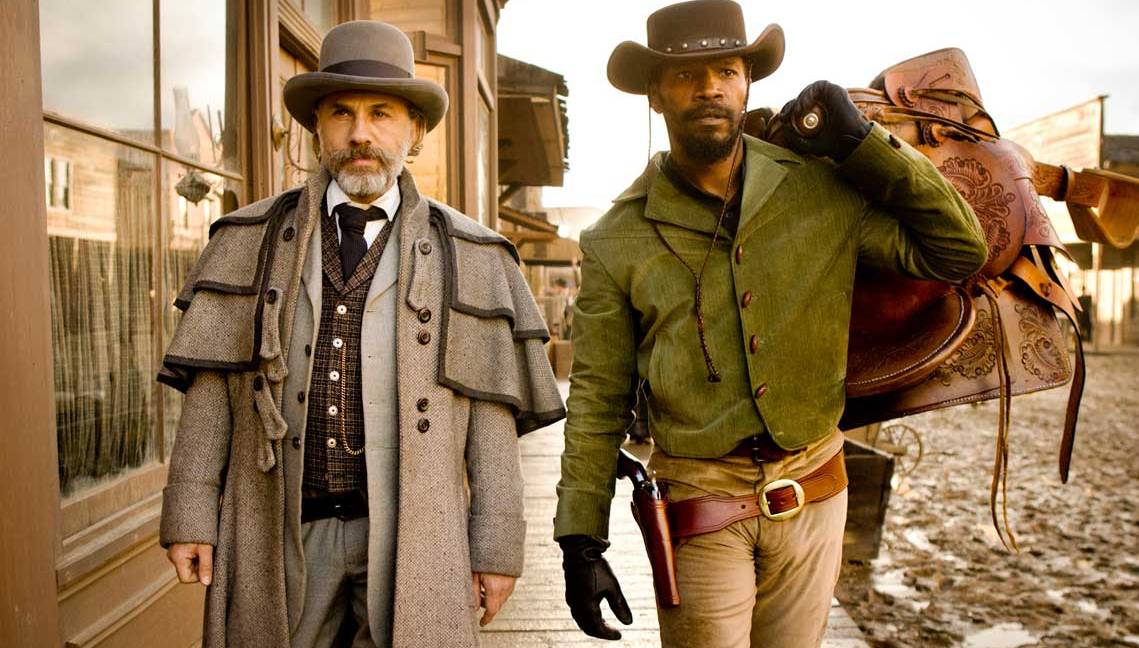 This movie Django Unchained is a part epic, part love, part friendship but more about the love towards mankind – on the most talked about and probably one of the darkest pieces of American history "slavery," particularly the moral decay of South in the pre-civil war period. But most importantly, when we talk about filmmaking, it's a Quentin Tarantino film.
Known for his unique style of filmmaking, Tarantino this time recreated his own version of history in a deeply American context. Character, story and even music wise, there is the signature mark of Quentin Tarantino's world. The subject even not controversial but was very sensitive to be dealt with.
Set among the slave plantations of pre-civil war America, the film tells the story of a slave Django (Jamie Foxx), who meets his way to freedom to come face to face with his former owner in order to take revenge of his brutal past and free his wife.
In fact, it is German-born bounty hunter Dr. King Schultz (Christoph Waltz) who is on the trail of the murderous Brittle brothers, and who eventually leads Django to his former owner Calvin Candie (Leonardo DiCaprio) – the owner of an infamous plantation exploiting and enslaving many black people.
The film is more like the Hollywood's most preferred and popular cowboy adventure style films, but Django Unchained stands out as one of the fascinating films with an insightful past in backdrop. One of the finest aspects of this film is its characterization; every character is so well written that the story, even if serious in nature, somehow puts you into the spirit of burlesque merriment.
This is probably the best Tarantino film I have watched after Pulp Fiction. Django Unchained is a sadistic film where jokes and cruelties go hand in hand. All in all, it's a revenge melodrama about slavery but entertaining all the way and no where I find this over the top in terms of violence or as a critique of racism or slavery.
Django Unchained – Trailer




Genre: Western / Drama / Adventure
Cast: Jamie Foxx, Christoph Waltz, Leonardo Dicaprio, Kerry Washington, Samuel L. Jackson, Walton Goggins, Dennis Chrostopher
Director: Quentin Tarantino
Writer: Quentin Tarantino